Membership
Membership Drive
Submit a chapter application form to affiliate with one of the four Alaska chapters, and be eligible to win an iPad.

Submit by October 30. You must be a current SHRM member and not be already affiliated with a chapter.
---
Become a member of the world's largest HR membership organization devoted to human resource management!
Alaska by the Numbers 2019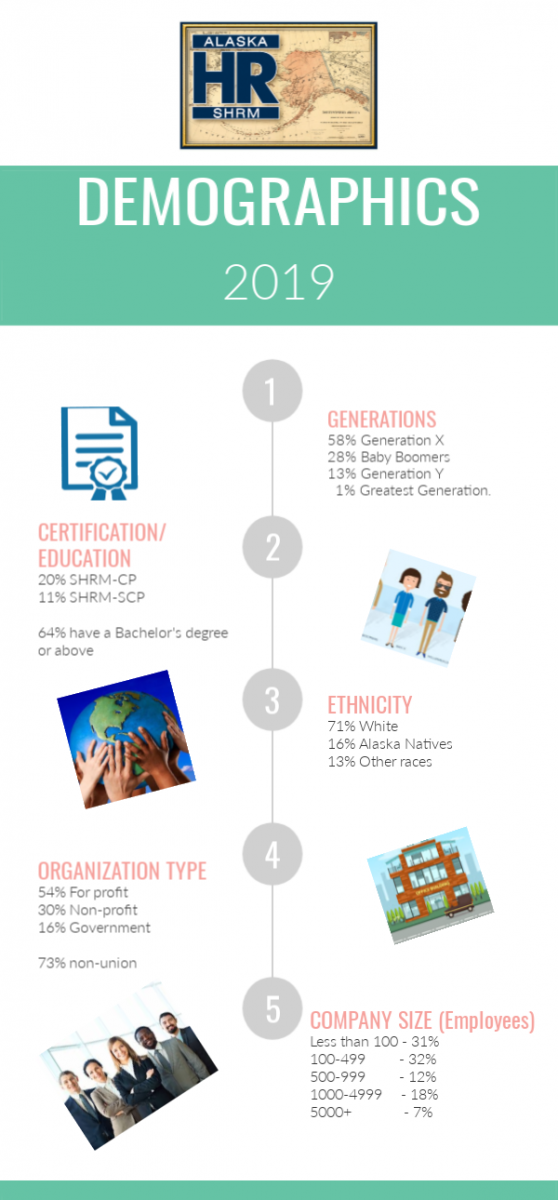 SHRM Membership
If you would like to renew your membership, update your member record, or read about the many benefits available to you, check out: www.shrm.org/membercenter or SHRM Customer Service Representative at 1-800-283-SHRM
SHRM membership will provide you with all of the resources and up-to-date information you need to stay at the forefront of the human resource management profession.
Free member benefits include:
..and more!
Discounted member benefits include:
SHRM Conferences
Seminars & Certificate Programs
SHRM Learning System
SHRM Business Education
PHR/SPHR/GPHR Certification Preparation
SHRM e-Learning
SHRMStore
And much more! A complete list of benefits is available at www.shrm.org/infokitrequest
Members of local SHRM chapters realize the benefits of belonging to both their local chapter and SHRM. The value-added services and resources provide "the total professional approach" for staying current on HR issues. SHRM is dedicated to the concept of teamwork - the chapters and SHRM working as a team to reinforce our commitment to our members and to the human resource management profession.
Member Benefits
By being a member – here is just a sample of the benefits available:
Research, Reports & Surveys
Networking, Chats & Bulletin Boards
HR Careers
HR Resources
HR Tools
SHRM Global Forum
SHRM Publications & Subscriptions
Student Programs
Volunteer Opportunities
The Alaska State Council has designated member numbers, please refer to the number to make sure you registered in a chapter nearest you in Alaska :