AK State HR Conference 2020 - Attendees
---


May 14-15, 2020
​
*All non-member prices include an annual SHRM membership valued at $209!!
Take Advantage of Early Bird Pricing
MEMBER

$450

Through Aug 25, 2019

$500

Through December 8, 2019

$550

After December 8, 2019

NON-MEMBER*

$650

Through Aug 25, 2019

$700

Through December 8, 2019

$750

After December 8, 2019

STUDENT**

$200

Through Aug 25, 2019

$225

Through December 8, 2019

$250

After December 8, 2019
* Includes SHRM Membership ($209 value) **Student fee only for SHRM Student members.
DAY RATES also available
Professional Development| HRCI & SHRM Credits | Networking | Exhibit Hall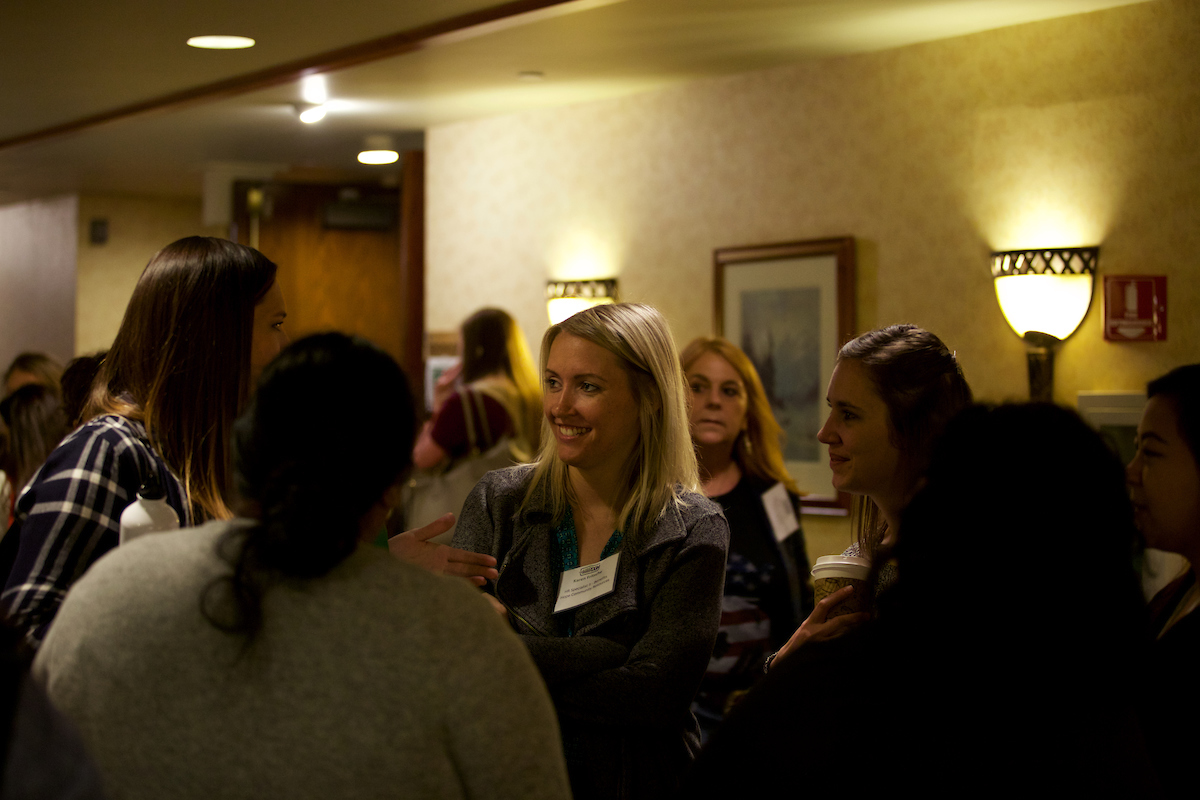 A conference is a great place to learn. Kind of obvious right? If you think you know it all, then you should definitely attend, because you don't.
Need recertification credits? Get 14 HR pre-approved HRCI & SHRM credits in just two days. If you have an SPHR we also have 10.5 Business credits!!
Meet people! This is networking in its truest form! HR professionals from many industries, over 180 employers and 20+ communities in Alaska! You communicate with people daily via social media. You see some of your colleagues every once in a while at your monthly chapter programs. But this is THE conference where you can actually meet these people in real life, put a face to the name, and build relationships.
Talk with vendors! We all are using vendors to help run our business, so this is a great time to see what's new, talk, and connect with new vendors.
Be inspired and challenged to think differently, to expand your knowledge base and soak in the positive energy from others that love the profession as much as you do!
Get back to work ready to apply what you have learned, motivated, inspired and ready to lead!
---
Regardless of when your budget cycle is, remember to allocate a budget line for your attendance to the 2018 Alaska State HR Conference.
---
How to Convince Your Supervisor
We know YOU are convinced, but you still have to convince your supervisor. Some tips:
Reduced to No Travel Costs
Depending on where you are in Alaska, the travel costs are negligent when compared to attending a conference out of state. And if you are in or around Anchorage, there are no travel costs! If you are coming from outside Anchorage, offer to share a room with a colleague to reduce expenses
The earlier you register, the more opportunities to save your company money.
Benefit to the Organization
Focus on the specific information that you will be able to bring back to your organization.
Offer to prepare and deliver a presentation for your colleagues to share what you learned and the resources you have discovered. Therefore, others will get the benefits of your attendance as well.
If you need Recertification Credits, remind your supervisor the Alaska SHRM State Council Conference is a great way to earn HRCI and SHRM credits.
Explain what your plans are regarding how your projects/tasks will be taken care of while you are away.
Payment Information

W-9
Alaska SHRM State Council, P.O. Box 242403, Anchorage, AK 99524