Certification Resources
CERTIFICATION
SHRM CERTIFICATION
HRCI CERTIFICATION
SCHOLARSHIP(S)

Other News:

2020 AK SHRM STATE COUNCIL SCHOLARSHIP- Congratulations to Shayna Ellingrud from Fairbanks, Northern Alaska SHRM Chapter who was selected for the 2020 State Council Scholarship! Many thanks to all who submitted an application. We had a good showing from many strong candidates.
ALASKA CERTIFIED PROFESSIONALS, INCLUDING THOSE IN NON-TRADITIONAL HR ROLES

RECERTIFICATION RESOURCES - COMPLIMENTARY WEBINARS
---

Effective January 2015, the Society for Human Resource Management made the following certifications SHRM-CP and SHRM-SCP available. Check the official certification page for eligibility requirements and preparation materials. Refer to the "SHRM Links" in the left margin.

RECERTIFICATION - It is easy to keep track of your recertification credits!
The new easy-to-use app will help SHRM-certified HR professionals keep track of their recertification efforts. The SHRM Certification app was developed exclusively for use by SHRM credential holders with specially designed features to make it easier to maintain and recertify one's SHRM-CP or SHRM-SCP designation.
If you have questions or concerns about your recertification status, please contact SHRM Customer Experience at (800) 283-7476, option 3.
Certification Resources Alaska SHRM State Council and Alaska local chapters (see "CHAPTERS" Tab at the top of this website)
Alaska SHRM State Council - SHRM members and At-large members (not affiliated with a chapter), be sure to check SHRM resources. To prepare using Self-Study and Instructor-Led options @ shrm.org Consider joining as a member for membership discounts on study materials and sessions. Contact: 2020 Certification Director Anne Sakumoto, SHRM-CP, PHR @ annsak907@gmail.com

Anchorage Society for HR Management: Study Groups, Bootcamps, SHRM resources (Self-Study and Instructor-Led options@ shrm.org). Contact: 2021 ASHRM ECPN Chairperson Sarah Johnson or visit ASHRM's Education & Certification Preparation Network (ECPN) webpage for dates and details.

Northern Alaska SHRM - SHRM resources (Self-Study and Instructor-Led options@ shrm.org) Contact: 2020 President Leisa Kelsey @ lkelsey@carlile.biz

Southeast Alaska SHRM - SHRM resources (Self-Study and Instructor-Led options @ shrm.org) Contact: 2020 President Jaylene Owen @ jaylene.owen@hamescorp.com
The Alaska SHRM State Council and many of the local chapters apply annually and receive recognition by SHRM to offer Professional Development Credits (PDCs) needed to recertify for credentialing purposes (SHRM-CP, SHRM-SCP, PHR, SPHR, GPHR, etc.). The Alaska SHRM State Council has provided PDCs with programs since January 2015. Check with your local chapter leaders for their status and assistance.
---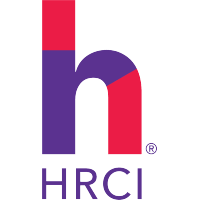 To support our members who are PHR, SPHR or GPHR certified through the Human Resource Certification Institute (HRCI), the Alaska SHRM State Council continues to submit our programs for program pre-approval recertification credits.
For more information about the HRCI Certification, visit https://www.hrci.org/
HRCI® continues our commitment to your earned HR professional certification. We made your recertification journey as easy as possible for 2020.
Here is a summary of available resources to help you get recertified:
Simply logon to your account, add your activities/credits, attest and submit the recertification fees. Limited Offer: Completing your recertification early has its rewards. If you submit your recertification no later than 31 December 2020, HRCI will send you a FREE official paper certificate by the 31 January 2021. If you require additional assistance, please contact our Customer Experience team at info@hrci.org or call 1-866-898-4724.
OTHER NEWS
New! HR PROFESSIONALS AND LEADERS... IN NON-TRADITIONAL HR ROLES, VOLUNTEERS, STUDENTS, RECENTLY CERTIFIED
Leaders in non-traditional HR roles who hold HR certifications are rare. We recognize that multi-role leaders are extremely busy. However, being SHRM certified helps them and their organizations make well-informed and balanced decisions pertaining to their workforce.
Here's a story (in Q&A format) of this local Alaskan leader on his HR certification journey. Tim Wiepking, MBA, CMA, SHRM-SCP worked a number of years in the accounting and finance areas. After finding himself responsible for the Human Resources function, Tim decided to become SHRM certified.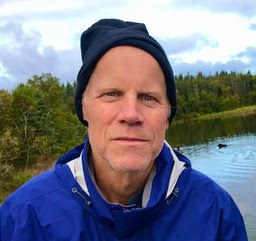 (Tim at Katmai with the bears!)
UAF Student Leader recently earned her SHRM Certification credentials by passing the SHRM exam!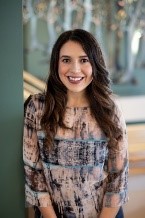 Micaiah Liebhober is an active member and officer of the UAF SHRM Student Chapter. Micaiah recently joined the Northern Alaska SHRM board as the "UAF Student Chapter Liaison." Micaiah shared a few strategies on studying for the exam...[click here to read more: stay focused… just keep working and doing those things which need to be done… and, keep moving forward.]
Our Hard Working Volunteers...(stay tuned)
---

The Alaska SHRM State Council Scholarship - see info below

SHRM's National Professional Development Grants: Alaska SHRM members may want to look into the grant/scholarship sponsored by the Northwest HR Management Association (NHRMA) and administered by SHRM (Alaska SHRM members are automatically part of NHRMA. NHRMA hosts well attended conferences and the very popular HR Academies held in Alaska, Oregon and Washington).
---
The Alaska SHRM State Council serves the state's human resource professionals and promotes human resource communications by
Providing high quality, dynamic and responsive programs and services

Serving as the state's voice on human resource management issues

Facilitating the development and guiding the direction of HR professionals
Committed to "Serving the HR Professional and Advancing the HR Profession" within the State, the Alaska SHRM State Council proudly sponsors this Certification Scholarship Award.
The HR professional certification scholarship program supports and encourages HR professionals who pursue professional certification. Since 2012, there is one HR Professional certification scholarship awarded every year*. The recipient will receive a check in the amount of $500 (made payable to the HR Professional).
*The scholarship funding is available when proceeds from professional development programs during the year enable it as a possiblity.
Application Deadline is November 1 of every year
For direct questions on the scholarship, please contact akshrm@gmail.com
Past Scholarship Awardees:
| | |
| --- | --- |
| 2020 | |
| | |
| Shayna Ellingrud, Fairbanks | |
| | |
| --- | --- |
| 2017 | 2019 |
| | |
| Lisa Pugh, Mat-Su Valley | Monica Lee, Anchorage |
| | |
| --- | --- |
| 2015 | 2016 |
| | |
| Violet Mills, Mat-Su Valley | Rebecca Smith, Valdez |
| 2013 | 2014 | 2014 |
| --- | --- | --- |
| | | |
| Carla Ibanez, Anchorage | Misty Pfeifer, Anchorage | Kelly Luck, Homer |
---

The following information is a compilation of resources that provide complimentary webinars or information that could be used for recertification. The Alaska SHRM State Council has no relationship whatsoever with these organizations, nor do we benefit in any way from including them on this list. We get many questions from members on quality, no-cost, low-cost resources for recertification, and this is an initial list to help members obtain credits towards their certifications. We attempt to keep it updated, although users may need to do an independent search.
Organizations which may provide Complimentary Webinars with SHRM or HRCI approved professional development credits (PDCs).
If you have any information on other organizations, please let us know.
---

Visit Human Resource Certification Preparation. at www.hrcp.com for additional resources that may be helpful to you for your certification preparation. That includes flash cards, preparation materials, and more.
If SHRM links on this webpage are not working properly, please email akshrm@gmail.com or visit SHRM.org directly to search and locate that resource. The source webpage(s) may have been moved.