Event Details
The Making of a Successful Mentoring Program
| | |
| --- | --- |
| Date: | February 28, 2013, 12:00pm – 1:00pm |
| Organizer: | Alaska SHRM State Council |
| Location: | |
| Price: | |
| Event Type: | |
| iCal link | |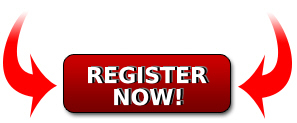 The Making of a Successful Mentoring Program
Pre-approved for HRCI General Credit
A successful mentoring program accomplishes several things for an organization: it helps newer employees become immersed in organizational culture, develop an avenue to get questions answered, and grow both professionally and organizationally. For the growing employee, it gives them an avenue to pursue professional development and span organizational boundaries. For the mentor, it reinforces a culture of training and development, allows a mid-level supervisor to test out management in practice, and invigorates with the energy of younger employees. Creativity in workplaces has been linked to the ability to cross divisional lines and welcome "new blood" into the organization; mentoring can accomplish both.
• Why set one up? The benefits for your organization
• Who should be included? The best kind of mentors and the best kind of matches; the worst kind of mentors and the worst kind of matches
• How:
o Training of the mentor/mentees
o Creating a contract
o Setting goals
o Do's and Don'ts: Mentoring Etiquette
o Monitoring the contacts and relationships
• Evaluation
SPEAKER
Barbara Brown has held many and varied management positions. Early on, she was in charge of the street and subway operation of the San Francisco Municipal Railway and moved to Alaska in 1985 to be the Manager of People Mover. Since then, she's been an Operations Manager for FedEx and managed a theater company, the Director of Community Relations for the Anchorage Daily News and the Communications Officer for the Library, Museum, and Parks & Rec. She's a graduate of Stanford University.
Barbara was director of Leadership Anchorage for the Alaska Humanities Forum for six years. In that capacity, she developed a successful mentorship program for each of the 20 participants each year. Through trial and error, she has learned what works … and what doesn't.
In 2008, Barbara joined the staff of Best Beginnings, the Alaska nonprofit working for early childhood education and literacy.