Event Details
Alaska Employer's Guide to Healthcare Reform - it is almost 2014!
| | |
| --- | --- |
| Date: | October 18, 2013, 12:00pm – 1:00pm |
| Organizer: | Alaska SHRM State Council |
| Location: | |
| Price: | |
| Event Type: | |
| iCal link | |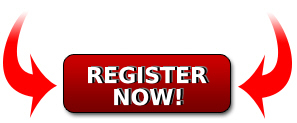 Alaska Employer's Guide to Health Care Reform UPDATE – It's almost 2014!
Click here for Webinar Help | Check your system
Back by popular demand!!!
This webinar is an update to the 2012 "Alaska Employer's Survival Guide for Health Care Reform" This webinar will specifically target the issues that Alaska employers of all sizes are dealing with in regards to employee benefits, specifically medical. We will talk about the current state of medical costs in Alaska and look at some of the causes. There will a discussion on what an employer needs to know about PPACA and some of the repercussions. The primary emphasis of this webinar will be on how an employer can minimize costs and navigate the stormy waters of health care benefits while still being able to offer the services to their employees. Surprising enough, many ways to assist in this is already available in HRs bag of tricks!
Agenda
• Status of Health Care Benefits in Alaska Today• How PPACA will affect business • Actions a company can take to mediate costs• The Future of Alaska Health Care – in the Crystal Ball Status of Health Care Benefits in Alaska• Premium Costs 24% higher than the lower 48• Average increases over the last five years• Reasons for increased costs How PPACA will affect business Did little to contain Rising Costs dealt with insurance• The political realities – will it change.• Weighting the pros and cons – and what the media has to say.• The need to stay informed from a credible source Deadlines to be aware of:• W2s• MLR• Medicaid/Medicare• 2014 – Everything comes to a head o Exchanges • No Pre-existing • 30 hr FTE • 90 day limit on Probabionary Periods • Mandated Insurance / Fines to companies• 2018 – Cadillac Tax Actions a company can take to control costs Strategically plan your Benefit Program Understand your current plan • Is it the right plan for you?• Can you go Self-funded? • Is it feasible?• To exchange or not exchange? Reasons you have the benefits you have• Recruitment and Retention• Life/Work Balance Unusual Products to consider• Auxiliary Products to assist• Non-traditionalBenefits Get Employees Engaged• The importance of Engagement• How to get engaged• Surveys/Wellness/Education• Mandatory Open Enrollment Meetings Policies and Procedures (Well Written) & Job Descriptions• Hours for Full time• Introductory (probabtionary) Periods The Future of Alaska Health Care – in the Crystal Ball• Continued escalating costs• Expanding Services and Technologies• Medical Tourism
K. Michael Ward, SPHR, GPHR
Employee Benefits Advisor Michael was born and raised in Hawaii but calls Alaska her home after 17 years. She brings more than 14 years of human resources management experience to The Wilson Agency. Throughout her career, Michael has gained experience in all aspects of Human Resources, including benefits. Recently she was the Human Resources Manager for an Alaskan Native Corporation's 8 subsidiaries. Past experience also includes work in the construction, oil & gas support, government contract, health, retail, non-profit and manufacturing industries. Her tenure in the human resources field has allowed her to gain valuable knowledge and experience on the needs of our customers, taking a proactive approach to issues. Michael graduated with honors from the University of Hawaii, Manoa with a Master's Degree in Public Health, Administration and Planning, and from the University of Alaska, Anchorage with a Bachelor's Degree in Economics. She is certified as a Senior Professional of Human Resources (SPHR), as well as, a Global Professional of Human Resources (GPHR). Michael is an active member in the Society of Human Resources Management (SHRM) with the local Anchorage Chapter, as well as with other non-profit organizations in Alaska.