Event Details
Strategic HR Alignment: Onboarding for Organizational Success
| | |
| --- | --- |
| Date: | September 23, 2016, 12:00pm – 1:00pm |
| Organizer: | Alaska SHRM State Council |
| Location: | |
| Price: | Compliments of your Alaska SHRM State Council |
| Event Type: | |
| iCal link | |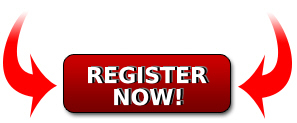 Program Description:
Successful onboarding is an enhanced process of the typical activities that a newly hired employee might encounter during their initials days and months on a new job. It provides a roadmap for consistent, systematic process for all new hires and their assigned department management team to follow. When deployed organization-wide, everyone would have a place on the map from the human resources department to the new employee's assigned department and beyond.
Why have formal onboarding processes? How can your organization benefit from a structured onboarding program?
How to:
Develop the onboarding timeline
Identify the expectation of outcomes
Align onboarding activities with organizational strategic objectives
Determine which players are needed to be involved
Bridge the onboarding process into a formal organizational mentoring program
Evaluation of Program Success
The overall intent of a successful onboarding program is to provide a solution for new employees to feel welcomed into a new job and organization, receive proper and consistent training, and resources and feedback to perform their new position in a positive environment. Research suggests that a successful onboarding program can reduce turnover and increase company revenues.
Speakers:
TJ Alinen and Emi Aubertine, Alaska SHRM State Council
T.J. Alinen has held many and varied human resources positions. Early in his career, he was responsible for recruitment and volunteer services for a municipality in Arizona. Later career highlights include payroll/benefits administration and a role as a senior analyst. He is a graduate of Wayland Baptist University and holds a Master of Business Administration degree. He is also a certified Senior Professional in Human Resources through the Human Resources Certification Institute.
In April 2012, TJ joined the staff of Denali Alaskan Federal Credit Union, a federally chartered financial institution serving more than 58,000 Alaskans and former Alaskans. He currently holds the position of Assistant Vice President for Human Resources. His motto is to assist employees in achieving personal and professional success to better serve members of Denali Alaskan FCU. He enjoys the great outdoors of wild and wonderful Alaska in his free time.
Emi Aubertine holds a Bachelors Degree from the University of Alaska Anchorage and a Master of Business Administration from Alaska Pacific University. She is certified through HRCI as a Professional in Human Resources and through the Society for Human Resources Managers as a Certified Professional. Emi has 8 years of Human Resource experience ranging from for-profit global operations to local not-for-profit organizations and cooperatives. Emi is a self-proclaimed HR nerd and loves the job she gets to do every day.
Emi and her husband, Hunter, are graciously allowed to live with a cat named Layla in beautiful Anchorage, AK. Her hobbies include crocheting baby blankets (because she does not have the patience for anything larger), gardening (because now she has her own yard, but ask her in a couple of years how she feels), out-fishing her husband (she believes he secretly lets her win) and vacations (because who doesn't?!?) Dislikes include detractors, naysayers and people with problems who don't try to find a viable solution.