Event Details
Embracing, Building, and Maintaining a Diverse Workforce That Is Inclusive to Disability
| | |
| --- | --- |
| Date: | April 28, 2017, 12:00pm |
| Organizer: | Alaska SHRM State Council |
| Location: | |
| Price: | Compliments of your Alaska SHRM State Council |
| Event Type: | |
| iCal link | |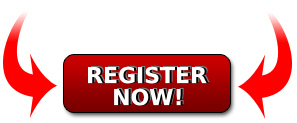 Embracing, Building, and Maintaining a Diverse Workforce That Is Inclusive to Disability: Some Language & Etiquette Tips including ADA-related Workplace Resources for HR Managers and Supervisors
In the ongoing effort to build and embrace a diverse workforce the content for this session was designed to assist participants develop a better awareness and understanding of the issues related to disabilities and to become comfortable enough with the topic that they feel confident in knowing how to use appropriate language and interact with people with disabilities in an effective manner. This session offers respectful, practical advice on serving customers and working alongside colleagues who have disabilities. The presenter will also share a few employment-related Alaskan statistics and resources around the subject matter of disability, workplace accommodations, enforcement and compliance with the Americans with Disabilities Act (ADA).
Course Content
1. Introduction to the Northwest ADA Center and Workforce Disability Statistics of the Northwest (AK High-lighted)
2. People Who Use Wheelchairs
3. People Who Are Deaf or Hard of Hearing
4. People Who are Blind
5. People Who Have Speech Disabilities
6. People Who Have Non-Apparent Disabilities
7. People Who Use Service Animals
8. Disability/ADA Employment Related Resources
David Barton, Training and Information Specialist Since 2004, David has been affiliated with the Northwest ADA Center (NWADAC), working as the Alaska State Partner out of Access Alaska, Inc. in Anchorage, AK. He formally became a member of the NWADAC team in July of 2015. David provides technical assistance and training on the provisions of the Americans with Disabilities Act (ADA) and other disability-related laws and regulations, such as the Fair Housing Act. David also conducts formal architectural accessibility surveys and provides recommendations to businesses to businesses and housing providers barrier(s) removal. He has first-hand experience working with individuals with disabilities and the common intersection of disability in society's various public and private entities, opportunities, and experiences. More specifically David has a background and practical experience in prominent topics of today such as emergency preparedness, service and assistance animals, outdoor recreational areas, architectural accessibility, and employment-related opportunities.