Event Details
Cyber Security for HR Professionals: Not Another Phishing Presentation!
| | |
| --- | --- |
| Date: | September 29, 2017, 12:00pm |
| Organizer: | Alaska SHRM State Council |
| Location: | |
| Price: | Compliments of your Alaska SHRM State Council |
| Event Type: | |
| iCal link | |
Cyber Security for HR Professionals: Not Another Phishing Presentation!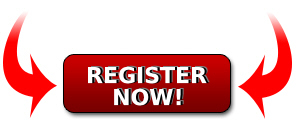 Presentation Description
As HR representatives, the majority of you have participated in training about phishing attacks and the risk of clicking on links that we're not familiar with, but what is the actual risk? Hackers? Viruses?
In this presentation, we will go behind the scenes to 1) look at real attacks, 2) understand the methods of attackers and 3) go to the criminal marketplaces where information is bought and sold. The audience will gain a better understanding of the threat landscape and how to protect their organizations.
Presenter Bio
Matt Peters has been working in the Information Security sector for over 15 years, servicing large organizations including, Bank of America/Merrill Lynch, ADP (Automated Data Processing) and the US Navy. Throughout his career, he has maintained focus on his goal of gaining knowledge and sharpening his skills in the security space. Wanting to advance the security tools available to organizations (and his career), Matt learned multiple programming languages and database technologies to automate numerous job functions. Programs developed include 1) a script that detected stolen devices connected to the network, 2) a program to analyze security settings for air-gapped systems and 3) a fraud investigation and security incident web application. In his free time, Matt works to advance his greatest passion, Threat Informant, which aims to automate processes and build new threat detections that will protect clients and help them with their businesses.