Event Details
Communication Styles & Types: People Dynamics At Work – How A Well Rounded Team Can Learn To Maximize Assets & Minimize Conflict
| | |
| --- | --- |
| Date: | January 26, 2018, 12:00pm – 1:00pm |
| Organizer: | Alaska SHRM State Council |
| Location: | |
| Price: | Compliments of your Alaska SHRM State Council |
| Event Type: | |
| iCal link | |
Communication Styles & Types: People Dynamics At Work – How A Well Rounded Team Can Learn To Maximize Assets & Minimize Conflict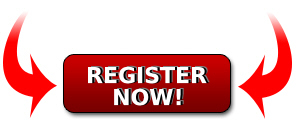 As HR representatives, we understand the value of a well-balanced team. How can we help these teams to maximize their assets and minimize conflict? The first step is to identify these assets and tap into them most effectively.
In this presentation, we will provide a fast paced overview of the four major relational styles, their strengths, their gaps, and simple ways to unlock collaborative potential in the workplace.
Presenter Outline
Introduction to Styles & Types:

4 Square Model
History

Identifying The 4 Operational Vantage Points:

Self-Assessment
Recognizing Others

Communication Between Styles & Types:

All styles have value, gaps, and needs
Natural "Disconnects" – expected "rubs" between types
Natural "Connects" – mutual benefits between types
Adaptation- How to relate most effectively to each behavioral style

Conclusion: Your Take-away
Presenter Bio
Jennifer Yuhas is a Senior Consultant / Trainer with Avitus Professional Acceleration (formerly The Growth Company Inc.) She possesses an extensive background in executive coaching, negotiations, liaison work, team building, group processes, policy assessment, advocacy, communications, change management, crisis management, image consulting, speech coaching, capacity development, and strategic planning.
She most recently served as the Negotiations Strategy Lead for the Pacific Salmon Treaty with the Alaska Delegation, and as the Joint Pacific Alaska Range Complex (JPARC) Airspace Planning Negotiations Lead for the Alaska Department of Fish & Game.
Yuhas served as a Chief of Staff to four Alaska Legislators, and the Legislative Liaison / Communications Director for the Alaska Department of Fish & Game. Here she conducted scoping, wrote policy, and developed procedures to address deficiencies within the department. During this time her crisis management skills were put to use following the tragic attack by wolves which resulted in death of a rural teacher attracting national media. She concurrently was assigned as a Public Information Officer and Liaison Officer with the Alaska Type I Incident Management Team. She spent the next five years in the policy and regulatory arena leading a liaison team. She was awarded for her efforts to bridge relationship gaps on contentious resource issues and de-escalate conflict with positive results. Jennifer facilitated After Action Review meetings and worked closely with the Udall Foundation on high level issues such as Extraterritorial Jurisdiction petitions where she was recognized by the U.S. Forest Service for her collaborative efforts.