Event Details
Healthcare Costs in Alaska: What is a Solution?
| | |
| --- | --- |
| Date: | March 23, 2018, 12:00pm – 1:00pm |
| Organizer: | Alaska SHRM State Council |
| Location: | |
| Price: | Compliments of your Alaska SHRM State Council |
| Event Type: | |
| iCal link | |
Healthcare Costs in Alaska: What is a Solution?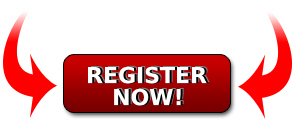 Healthcare Costs in Alaska: What is a Solution?
Alaska has the highest cost of healthcare in the country – and the world – growing faster than anywhere else. Employers pay the majority of the cost burden through the policies they purchase, yet employers don't have a cohesive platform to address this ever increasing strain to their bottom line.
This webinar will explore:
1. Who are Alaskans for Sustainable Healthcare Costs (ASHC)
2. What we know right now on healthcare costs in Alaska
3. Key findings from supporting data
4. Areas of opportunity that can improve the situation with escalating healthcare costs
5. How you can get involved
Presenter: Rhonda Prowell-Kidder, President - Alaskans for Sustainable Healthcare Costs
Ms Kitter is the Chief Financial Officer/Plan Administrator for the Public Education Health Trust, a plan designed as a self-funded health insurance trust for public education employees in Alaska. She is the plan administrator while also overseeing the accounting operations and directing the investment activity of the health and welfare fund. Ms. Kitter is the co-chair of the Alaskan's for Sustainable Healthcare Cost. A group of Alaskan employers that are concerned about the current healthcare environment in the state.
Previously, Ms Kitter was principal in a private firm providing accounting services and software implementation throughout the state of Alaska. During her employment with Coopers & Lybrand, Ms Kitter directed the Emerging Business Operations Center; assisting small businesses with internal controls, accounting operations, policy development and investment strategies. She has over 30 years of accounting experience in both the public and private sector.
Ms Kitter has served on a variety of charitable committees and boards, including the Executive Leadership Team of the GoRed for Women, Catholic Social Service Charity Ball, and the Duct Tape Ball and Ms Kitter served as board chair for the Anchorage Neighborhood Health Center, the largest primary care medical and dental care facility in Alaska and is on the executive board of the Alaska Association of Health Underwriters. . Ms Kitter received her B.B.A. degree in Accounting from the University of Alaska – Anchorage.