Event Details
Join the Rebellion: Performance Management that Works
| | |
| --- | --- |
| Date: | November 22, 2019, 12:00pm – 1:00pm |
| Organizer: | Alaska SHRM State Council |
| Location: | |
| Price: | Compliments of your Alaska SHRM State Council |
| Event Type: | |
| iCal link | |
Join the Rebellion:
Performance Management that Works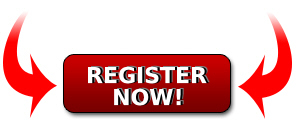 Performance Reviews, you have failed us for the last time. It's time to jettison what doesn't work and forge a new path to unleashing your employees' potential. Join us for a discussion about performance management that works, and tips on putting performance-based pay into practice.

Learning Objectives: Gain awareness of the overwhelming evidence that traditional performance reviews are rarely effective, and the science behind it. Gain an understanding of what does work to engage employees and supporting them to perform at their potential, with a particular emphasis on the employee-supervisor relationship and improving two-way communications around goals, course corrections, support needs, professional development, and effective teamwork. Learn specific tactics for managers and HR to employ to develop a healthy, engaged, performance-focused culture.

Presenter:
Thomas Showalter - HR Services Director, Alera ConnectHR
Thomas's passion is helping businesses to recruit, reward, and retain high-performing workforces engaged in the company's culture and mission. After a productive and rewarding career as an HR executive at several large companies, that passion led Thomas to found Alera ConnectHR where he and his team of HR professionals bring their passion and expertise to Alera's clients across the U.S. In addition to leading Alera ConnectHR, Thomas works directly with clients to provide employment strategy, engagement, compensation, systems, management consulting, M&A, and communications guidance and support. Thomas holds a Certified Compensation Professional (CCP) designation from World at Work, a SHRM-SCP, and a bachelor's degree in Economics from the University of Oregon. Across his twenty-five years of experience in Human Resources, Thomas has become known as a business-focused HR expert who finds creative means for achieving challenging ends. Throughout his career, Thomas has been an active member in his community and profession, taking on leadership roles in SHRM, non-profit boards, and business-led efforts to address high healthcare costs. His industry experience includes engineering, construction, telecommunications, oil field services, technology, security, retail, consulting, non-profits, tribal organizations, and government contracting.