Event Details
Voluntary Benefits and Enrollment Best Practices in the New COVID World
| | |
| --- | --- |
| Date: | August 28, 2020, 12:00pm – 1:00pm |
| Organizer: | Alaska SHRM State Council |
| Location: | |
| Price: | Compliments of your Alaska SHRM State Council |
| Event Type: | |
| iCal link | |
Voluntary Benefits and Enrollment Best Practices in the New COVID World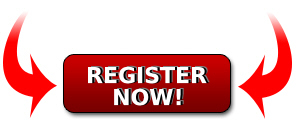 During this session, participants will have an opportunity to explore changes to voluntary benefits as impacted by the ever-evolving new world brought by COVID.
This session will include coverage of the following learning objectives:
1) The Impact of COVID at the workplace starting with significant COVID legislation, review of the concerns employees have at the workplace, large CFO's focus, recent cost of COVID hospitalization, management's focus, upcoming trends and changes to the workplace including the use of telemedicine and more.
2) Voluntary Products overview starting with the history of voluntary benefits and why benefits such as disability, critical illness, hospital and life speak to the concerns employees have to provide "financial wellness" as well as the new "COVID-friendly" benefits that are now on the marketplace. Identifying non-traditional benefits that would complement a voluntary benefit offering.
3) Benefits Communication and Enrollment Best Practices now that COVID has dramatically changed the workplace forever and how to drive maximum participation in your new virtual enrollment format. Touching base on virtual tools, ways to increase participation without face-to-face methods and important tips on how to ensure a SUCCESSFUL, high participation enrollment experience.
4) Summary - closing with 3 case studies (40, 250 and 2000 employees) in Alaska and how you would apply products, communication and enrollment solutions paired with non-traditional benefits. Concluding with why NOW is the time to evaluate your current program in place.

Speaker Bio:
Pamela Whitifled brings over 25 years as a voluntary benefit leader, manager and agency owner in Washington and Alaska. In 1995, launched Aflac in Puget Sound, in 2000, launched Allstate in Seattle/Bellevue and in 2002, launched Colonial Life as the first District General Agent. Ms. Whitifled was an award-winning manager and agency owner in Bellevue, at one time having over 500 clients and 25 agents. Largest client was Swedish Hospital (5500 employees) and then expanded the agency to Anchorage in Feb of 2013. Moved full time to Anchorage with son Marshall, introducing an alternative voluntary carrier option to Alaska other than Aflac. In just seven years, the agency established over 150 new clients (many replacing the current carrier due to better cost and service), working with employers directly as well with brokers in the community. Actively involved in ASHRM and President of Alaska Association of Health Underwriters for 2018-2019. Established Elite-VB LLC in Feb of 2019 to be able to represent various carriers in the marketplace as a voluntary benefit broker.