Event Details
The Future of Behavioral Health in the Workplace
| | |
| --- | --- |
| Date: | October 30, 2020, 12:00pm – 1:00pm |
| Organizer: | Alaska SHRM State Council |
| Location: | |
| Price: | Compliments of your Alaska SHRM State Council |
| Event Type: | |
| iCal link | |
The Future of Behavioral Health in the Workplace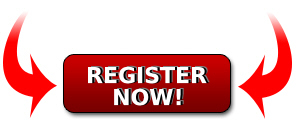 Behavioral health conditions, which include both mental health (psychiatric) and addiction (substance use) conditions, have been increasingly visible in the workplace over the past decade. People can't just leave their personal issues at the door when they go to work and research has demonstrated that these conditions have a significant impact on both healthcare spending and workplace productivity & efficiency.

Several trends have been identified concerning the ways behavioral health conditions are impacting the workplace, and vendors like The Standard are developing approaches to better address the challenges employers face from these conditions. Employers can use information about ways to effectively implement a Culture of Health to create plans that mitigate the negative impact of behavioral health conditions on their workforce.

The COVID-19 pandemic has increased those concerns, particularly as government stay-at-home orders and other mitigation efforts have disrupted daily life. Evidence of increasing rates of anxiety, depression, alcohol misuse and Post-Traumatic Stress Disorder (PTSD) suggests that employers need to prepare to accommodate more employees with behavioral health conditions than ever before.

Participants will be able to:
- Identify at least 3 ways mental health and substance use conditions were impacting the workforce prior to the pandemic.
- Learn about at least 4 trends related to behavioral health that are having an impact on the workplace.
- Understand how the pandemic and associated mitigation efforts have led to increased behavioral health concerns among workers.
- Gain an understanding of the ways a disability carrier can help employers cope with the challenges associated with behavioral health conditions, particularly in light of the pandemic.

Speaker Bio:
Dan Jolivet is the workplace possibilities practice consultant at The Standard, where he provides leadership, analysis, and consultative insights into the workplace possibilities service line. He provides specialized focus on behavioral health, stay at work, return to work, ADAAA non-leave services, health management integration, and other related employer solutions. He is a clinical psychologist licensed in Georgia and Oregon, and he has worked in behavioral health since 1980.

Prior to joining The Standard, Dan worked in managed behavioral health care organizations for 20 years in a variety of management roles and was in clinical practice as a child psychologist until 2003.

Contact Information:
Dan Jolivet
Workplace Possibilities Practice Consultant
The Standard
Standard Insurance Company
dan.jolivet@standard.com | standard.com
Visit our Workplace Possibilities website and
check out The Standard's Behavioral Health Resource Center.